---
Anglican Services
---
This section provides access to service appropriate to the Anglican tradition. It includes numerous types of liturgical services found in various version of The Book of Common Prayer (BCP).
Currently, we offer the following services:
---
Navigation
---
To navigate the site, please click on the links on the left (if you're on a regular computer) or click on the ☰ symbol on the top right (if you're on a mobile device). Please note that the navigation links change for each section and for each service. This allows you to pick a different service or even a service for a different day. For example, after clicking on the Current BCP 1662 Prayers , you'll notice that the links have changed, allowing you to refresh the service with your current time, see the morning or evening service (if you missed one), or even select another date and time (if you missed a day).
Notes
Currently, we try to follow the BCP services faithfully, except in the following places:
We use the 1928 Coverdale Psalter (generally considered "the best" version of the classic Coverdale).
Biblical readings and Biblical canticles are from the KJV, not the Great Bible.
We follow the same lectionary used throughout the site.
We do not include the Sunday or Feast Scripture readings (since they are read in church).
Although we do not include the special Sunday or Feast Scripture readings, we do include all the collects of the day.
We use generic prayers for the government and state rather than trying to geo-locate the user and put up a regionally specific one.
The Anglican Breviary
We have been given permission to incorporate the content from the Anglican Breviary . As soon as I'm finished with the final touches on the BCP 1662, I will begin work on incorporating content from it. Many thanks to Daniel Lula for his kind permission!
Pending Updates
In addition to the Breviary, we hope to eventually add the following:
The 1928 US Book of Common Prayer
We're always open to other things. Please see the FAQ for more information.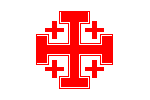 ---